What is therapy?
How does it work? What do I do? Will it help?
If you are anything like me, there are a lot of questions before starting therapy. Whether this is your first time seeing a therapist, or you have worked with many clinicians throughout your life, it can be difficult to make the initial call.
Collaboration
The process must be collaborative. From my perspective, the key to healing is connection. Using the therapeutic relationship as the biggest motivator for change, I illuminate the path toward recovery as an individual who has been on the journey for over a decade. The goal is to honor your process, as we move toward creating a greater sense of safety and belonging.
We will work together to develop a treatment plan that addresses the goals you have for seeking therapy. My main goal is for you to feel heard, understood, supported, and challenged to look at your life and experiences in a new light.
About Mosaic
Mosaic Counseling came to fruition through, like most things in life, a hope for change. Ultimately the goal was to create a place to do therapy differently. I lead by example, drawing from my own recovery journey as well as my clinical training to act as a partner while we build your new, wild, and amazing life.
I believe that relationships are critical to one's healing. While I have extensive training and experience, I am less attached to what I know and more interested to connecting to what YOU know. I believe there is more understanding within you than you think, and my job is to facilitate you in connecting back to just that. Aside from your knowledge, I'll help you figure out how and why you feel what it is that you feel. In my office, there is room for all your feelings. You no longer need to hide the scary or confusing ones.
I am passionate about the power of this work, and my goal is to aid you in feeling a sense of connection to yourself. Mosaic Counseling is a practice offering individual, family, and couples sessions. Additionally, I offer experiential and Brainspotting sessions to address deeper trauma wounds.
I work from the paradigm that one's underlying struggles are rooted in relational turmoil. If we can facilitate exploration of this, we can create a path for deeper healing. How your trauma is manifesting is secondary to the fact that you are struggling.
I am here to offer relief from both a relational perspective and in turn a symptomatic one, as behaviors change with greater awareness and connection. I look forward to the opportunity to provide you with a deeper understanding and connection to yourself.
About Kristine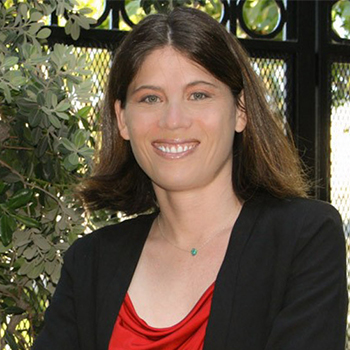 Then Hansel said to Gretel, "Let us drop these bread crumbs so that together we find our way home. Because losing our way would be the cruelest of things."
Most of us have lost our way at various points in our lives. I know I have. But the beauty is in the process of reconnection. We leave breadcrumbs to remind us of who we are. Our passions. Our values. Our goals. These breadcrumbs remind us of what we are fighting for. Therapy is the process of uncovering and reconnecting to those breadcrumbs and continuing to drop more as we evolve and grow.
Who am I?
I am a passionate advocate for those who feel they do not have a voice, that they are not empowered to heal, or cannot envision a hopeful future. From my extensive experience working with issues related to trauma, eating disorders, addiction, and depression, I help chart a course out of the maze of dysfunction and onto the path of authentic connection to self and others.
I believe that deeply understanding who we are in relationships moves us forward in the healing process. Most of our triumphs and struggles occur in the context of relationships, especially our relationship to self. By gaining a greater connection to our own passions, fears, and desires we can create a new way of functioning in the world.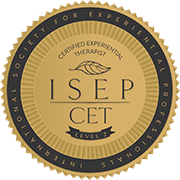 Licenses and Experience
Licensed Marriage and Family Therapist in California
Licensed Professional Counselor in Colorado
Licensed Clinical Supervisor
Certified Experiential Therapist Level 2
Certified Brainspotting Therapist
Eating Disorder Treatment Experience

Residential
Partial Hospitalization
Intensive Outpatient
Program Director for PHP/IOP

Addiction Treatment Experience

Co-occurring chemical dependency and eating disorder treatment
Knowledge of 12 steps

Multiple Trauma-Based Programs

Rape crisis centers
State-based sexual assault advocacy centers
Child and adolescent foster care programs

Modalities:

Psychodrama, Sociometry, and Group Psychotherapy
Certified Brainspotting Therapist for trauma, chronic pain, anxiety, and addiction
Experiential Therapy
Functional Analytic Psychotherapy
Dialectical Behavior Therapy Informed
Acceptance and Commitment Therapy Informed
Cognitive Behavioral Therapy Informed
I value, welcome, and affirm the full diversity of all people – supporting clients of all genders, sexual orientations, races, and ethnicities. I am also passionate about adoption and attachment-related needs, drawing from my own experience as a parent of an older adopted child and my professional training in addressing the complexities of these courageous and often misunderstood individuals and families.
Are you ready to experience connection on a deeper level? Let's partner on your recovery journey. My contact info is below, and I look forward to your call.